Here's our story. We look forward to hearing yours.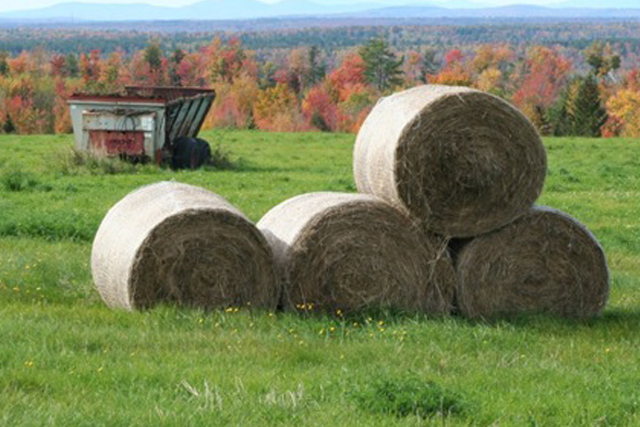 We're committed to inspiring our clients to take a proactive approach to true wealth management through experiencing a real relationship with a financial firm, unlike anything they have ever had before; whereby they receive the best, customized counsel and unparalleled customer service. We do this by providing guidance to help you develop an overall retirement income strategy, and offering a variety of investment and insurance products to help achieve the objectives of that strategy.
The team at Financial Security Alliance is here to help ensure you receive all the assistance you need, not only in developing your retirement income strategy, but in maintaining it throughout your retirement.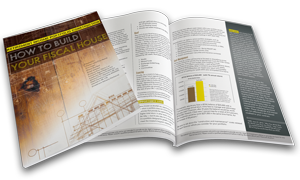 Free Retirement Kit
Enter your information below to request this helpful Kit that addresses retirement planning topics.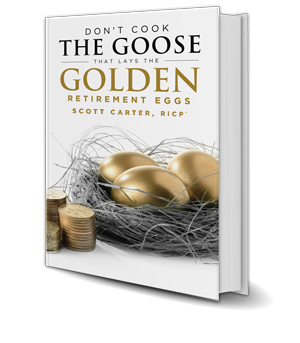 Now Available on Amazon
A 30-year veteran financial advisor, Scott Carter, lays out his straightforward plan to help those who are getting ready to enter retirement and those who are already retired avoid cooking their financial goose. This book is a must-read for those who are in what Scott calls "the retirement danger zone." In other words, if you are approximately 10 years away from your retirement date, either before or after. At this point in your life, you can't afford to suffer severe losses to the retirement nest egg that has taken you so long to accumulate, and that might have to take care of you for 30 years or more in retirement.
Meet Scott P. Carter, RICP®, CRPC®
As an Investment Advisor Representative with Brookstone Capital Management, Scott Carter is focused on helping clients work toward their retirement dreams through a well-thought-out strategy for retirement income. Scott entered the financial services industry in 1984 in a part-time position, and within a year, he was elevated to a full-time apprenticeship, learning the ins and outs of the business and gaining an intricate understanding of how important preparing for retirement can be. He founded Financial Security Alliance in 1990 to help individuals and their families preserve what has taken them many years to accumulate, and allocate those assets to take them to and through retirement.

For more than three decades, Scott has specialized in providing planning and guidance for those who are seeking a better lifestyle in retirement. Whether you have a retirement nest egg of $5 million or $50,000, he can help you make sure it works as hard and as smart as you did in earning and saving it. You simply cannot afford to make mistakes with your retirement money and run the risk of ruining your lifestyle during your leisure years. Scott has earned the Retirement Income Certified Professional® (RICP®) designation through the American College of Financial Services and the Chartered Retirement Planning CounselorSM (CRPC®), and he holds his Series 65 securities registration and insurance licenses in Maine and Florida. Scott lives in Hampden, Maine, with his wife, Lisa. When he isn't in the office, he enjoys playing golf and tennis, walking along the beach and traveling the country.

To schedule a time to discuss your financial future and the possible role of investments and insurance in your financial strategy, contact us at scarter@brookstoneadvisor.com or call us at 207-862-2196 today!
Investment Advisory Services offered through Brookstone Capital Management LLC, a SEC Registered Investment Adviser. Financial Security Alliance is not affiliated with Brookstone Capital Management.
We are an independent financial services firm helping individuals create retirement strategies using a variety of investment and insurance products to custom suit their needs and objectives.