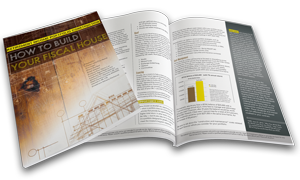 Free Retirement Kit
Enter your information below to request this helpful Kit that addresses retirement planning topics.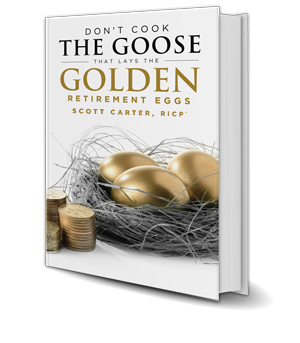 Now Available on Amazon
A 30-year veteran financial advisor, Scott Carter, lays out his straightforward plan to help those who are getting ready to enter retirement and those who are already retired avoid cooking their financial goose. This book is a must-read for those who are in what Scott calls "the retirement danger zone." In other words, if you are approximately 10 years away from your retirement date, either before or after. At this point in your life, you can't afford to suffer severe losses to the retirement nest egg that has taken you so long to accumulate, and that might have to take care of you for 30 years or more in retirement.
At Financial Security Alliance, our sole focus is YOU.
Our mission is to inspire our clients to take a proactive approach to true wealth management by experiencing a real relationship with a financial firm, unlike anything they have ever had before, in which they receive the best, customized counsel and unparalleled customer service.
At Financial Security Alliance, we are determined to help pre-retirees and retirees with straightforward advice that will help meet their goals as well as make the decisions that might be necessary to meet the tough challenges they may face throughout retirement. With over 30 years of experience, we have worked to help people just like you avoid making costly mistakes and plan for a future that is not always predictable. Failing to plan becomes a plan to fail.
Market Fluctuations & Economic Uncertainty Challenges
Market fluctuations and economic uncertainty can present challenges for your financial strategy, and it may take more than just market performance to provide you with the confidence you deserve for your financial future. That's why we are committed to earning your trust, thoroughly understanding your goals and dreams, and helping you feel confident in your financial strategies.
At Financial Security Alliance, helping you meet your financial needs is our first priority. It's our responsibility to evaluate and assess your financial situation and only make recommendations that are in your best interest, and we do so with integrity and transparency. Our experienced professionals are not just knowledgeable about finances, we also understand the importance of priorities, family and confidence in your financial future.

You Need a Plan
In just the last decade, we have witnessed rampant market swings from bull markets to bear markets and back again. If there is one lesson that has been reinforced, it's that you need a plan designed to help weather any type of market or economic environment.
These days, thanks to new prescription drugs and medical technology, people are living longer than ever before. However, one drawback to a longer life is the greater possibility of outliving your savings, creating all the more reason to develop a strategic plan for life, however long that might be.
Consider these four components of a comprehensive financial plan:
Accumulation
Distribution/Protection
Longevity Planning
Legacy Planning
Contact us at scarter@brookstoneadvisor.com or 207-862-2196 to schedule a time to discuss your financial situation and how retirement income planning could be a benefit to you.